Low profile battery charger, incuding locking for the battery during charging. When the battery is taken off, the conatcts are covered.
During charging, the charging lamp (green) will start flashing. When charging is completed, an internal electronic switch will automatically be triggered to prevent overcharging.
Charging will not start if the battery pack is warm. For example, immediately after heavy-duty operation. The yellow standby lamp will be flashing until the battery cools down.
Once the battery is fully charged, the green lamp will be lit to indicate the gone into a trickle charge mode. When the battery is correctly installed, the red LED lights and charging starts. The cooling fan in the charger switches on or off depending on the battery temperature.
LED blinking green, battery is 80 % charged When the charging is complete, the LED lights green and you can remove the battery from the charger.
Related accessories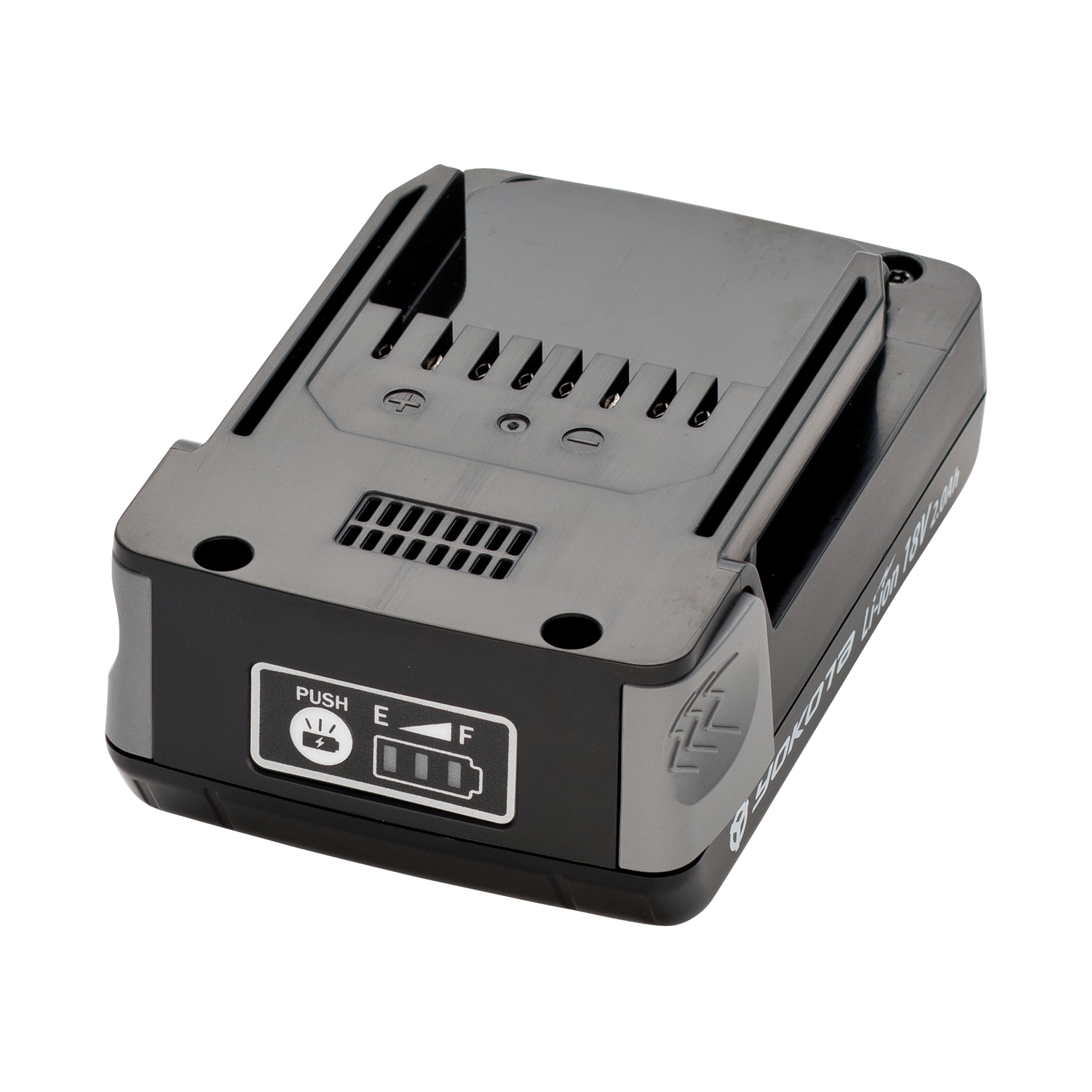 BPL-1820
Battery for YS-E, YZ-N and YZ-T ser
Specifications
| | |
| --- | --- |
| Brand | Yokota |
| mm H | 80 |
| mm L | 200 |
| mm W | 130 |
| Power cons. (W) | 260 |
| Power Supply (V) | AC 100 ~240V, 50/60 Hz |
| EAN | 8717981416325 |
Manuals